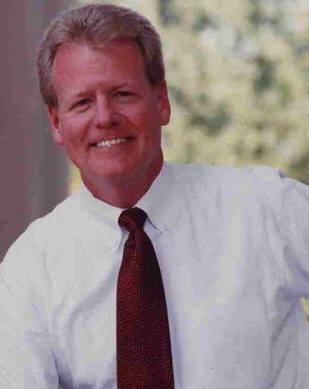 Why Worry?
In 2015, after learning that an activist investor was making a bid to take over some aspect of DuPont, I, as a pensioner and investor, started paying attention to what was happening with my old employer. A friend suggested I read a book, "Pension Heist", and it was an eye opener. I vowed to pay more attention to what DuPont was doing.
I watched as the CEO was summarily replaced by a virtual outsider, who had a reputation as a "breakup artist." I watched with trepidation as the old chemical operations, including their legacy of environmental problems and liability, were bundled and sold off as "Chemours".
But I only became completely engaged when the DowDuPont merger was announced, 5000 layoffs were slated and a block of R&D and Legal Dept. employees were "excessed." The merged companies would become three companies, following a pattern established at previous companies headed by DuPont's new CEO.
News media reports regarding pensions were vague. The company spokesman would not commit to benefits beyond this year. Other companies, such as GE, were bragging about reducing pensioner health costs to save stockholders $1 billion per year. SEC filings by DuPont said the company reserved the legal right to modify or eliminate benefits and pensions.
So, the Facebook group, "DuPont Pensioners", which today has 8,100 members, began via word of mouth. And I've learned a LOT from posts and comments. I'm glad several letters have been sent to management asking for further clarification and commitments. No specific answers to questions have been forthcoming. Nothing meaningful has arrived in writing.
To date, here is what I believe:
Our pensions (but not our other benefits) are currently given some protection by ERISA/DOL, and a portion of our pensions would be paid by PGBC if DuPont failed. The pension fund (now in State Street Bank and managed by DuPont Capital Management) appears to be funded approximately 72%, which is below the Pension Benefit Guarantee Corporation standard, according to their statement in the DuPont 2018 Annual Funding notice. Two major buyout offers to 27,500 pensioners may have further increased the fund shortage. Dow's fund may be a little better off. DuPont's own pensioner communication in April, 2018 shows DuPont's pension fund is not substantially funded and is under PBGC scrutiny. According to the Supplement to Annual Funding Notice of the DuPont Pension and Retirement Plan for plan year beginning Jan 1, 2017 and ending Dec. 31, 2017, using data not employed by the artificial MAP21 adjustment, the DuPont plan shortfall is $5,506,740,000 or only 71.62% funded. However, DuPont' SEC 10K filing at the end of 2017 showed pension defined benefit obligations totaling $25.55 billion and assets of $20,284 billion. That is a funding ratio of 79.4%, up from 67.1% in 2016. Who knows what the real funding percentage is? Numbers modified by various accounting methods fly everywhere. In any event, It appears the defined benefit fund, globally, is more than $5 billion underfunded.
Just like DuPont, a number of large companies (e.g., Clorox, GE, GM, Ford, Verizon) have offered a buyout of pensioners (which gets the pension costs off the books in a very positive way for the companies). This is a first step in "derisking"—moving the risk of pension liability from company responsibility to the pensioner/survivor. These same large companies, at greater expense to them and costs to the pension funds, have increasingly "derisked" their pension funds by entering into contracts with (primarily) insurance companies, such as Prudential, AIG, MetLife, etc., to take over the funds and write annuity policies to pensioners, assuring lifetime pensions described in the contract. This shedding of the guaranteed benefit pensions by the company comes with risks for pensioners: ERISA and PBGC protections go away. Only other insurance companies in the individual state of residence for each pensioner might back up a failed insurance company holding annuities. And the lifetime limits are usually $250,000 or less (much less than PGBC, in most cases). To protect pensioners, some kind of "firewall" would be needed at the insurance firm. And the firm would need backup "reinsurance" from another very; highly solvent source (Lloyds of London?) Also, insurance companies are exempt from antitrust regulations and only are regulated by state insurance commissions. And what happens to things such as the survivor benefits? For these and other reasons, derisking pensions to insurance annuities is a bad idea
In DuPont's case, the pension fund is underfunded. To "derisk", the insurance company would require at least 80% funding of pension liabilities plus a large fee (usually 10-20% of fund size). So DuPont would have to shell out a big chunk of money for moving its $16 billion (or $20.3 billion) fund into an insurance company.
If the fund, which owes 122,000 DuPont pensioners/survivors' money, is put under the responsibility of a single DowDuPont unit (we also believe there are about 50,000 Dow pensioners, which begs several unanswered questions), the costs can become a major drag on earnings of that unit. If fund liabilities and assets are somehow split into 3 parts, and one of them is a "weak sister", that pension fund could be in trouble. And how will other (health, life insurance) benefits, which are paid from cash flow, be divided into the three companies? Will all three companies retain benefits? Will any, or all, of the three units be derisked to an insurance company? Are survivor rights protected?
Why does the company management continuously refuse to communicate its plan options to us? They say these plans are uncertain, which certainly gives no confidence to pensioners and survivors. And importantly, after exhausting all our patience during the last three years and lying to us regarding funding the pension plan, they now have refused to meet with our legal counsel and a group of pensioners to discuss our concerns.
Enough obfuscation and treating us like peons regarding our EARNED, promised deferred pay. Enough.