Robbin S. Page joins IAWA's Board of Directors

Robbin Page was promoted Jan. 18, 2018 to her position as Vice President, FedEx Express Human Resources. She has leadership responsibility for H.R. Systems, Training & Development, Global Compensation, and Safety, Health & Fire Prevention.


Robbin began her FedEx career with the Legal Department in 1996. In 2011, she was promoted to Managing Director, Legal Counsel. Her years of dedicated experience in Legal with FedEx Express have given her an exceptional depth of knowledge in all types of employment matters, policies, strategies and situations. In the past 22 years, she has worked on virtually every major Human Resources project implemented at FedEx Express.

Robbin is a 3-time winner of the FedEx Five Star Award. This award is the most prestigious honor a FedEx team member can receive. It recognizes those team members whose accomplishments demonstrate innovation, collaboration, efficiency, and profitability.
---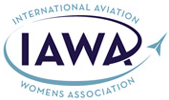 IAWA is a non-profit association providing a worldwide network dedicated to promoting the advancement of women in the aviation and aerospace industries at all levels across the globe. IAWA sponsors informative meetings, hosts receptions and connects, publishes newsletters, and keeps its members updated on the latest industry developments.