Airbus hosts IAWA Connect at the Singapore Air Show on February 7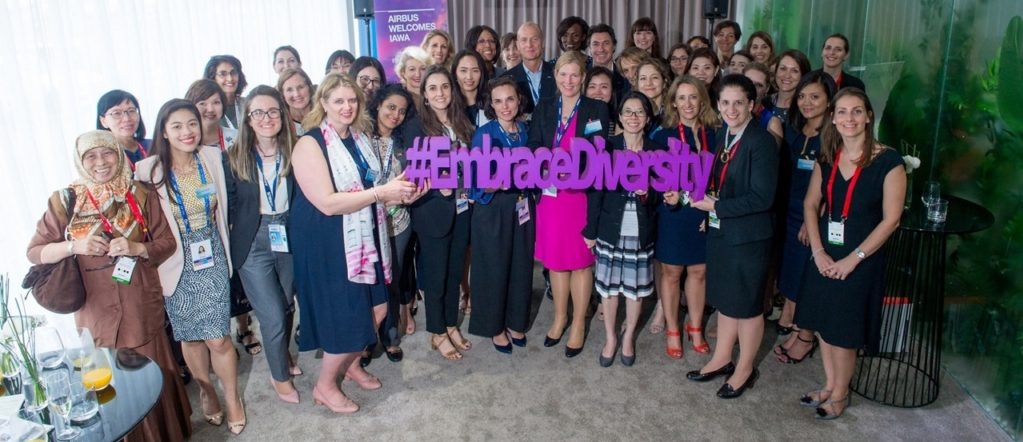 Embracing diversity across the regions

Airbus hosts IAWA Connect at the Singapore Airshow

Airbus hosted the latest gathering of the International Aviation Women's Association (IAWA) Connect initiative at the Singapore Airshow last week. The event was held at the Airbus chalet at the show site and attracted more than 50 guests from the local and international aerospace sector. IAWA Board Member Mylène Scholnick was present at the event, which was also attended by Airbus CEO Tom Enders.

Guest speaker at the event was Dr. Valerie Manning, Airbus Senior Vice-President Airbus Customer Support, who shared her exciting career journey from the United States Air Force to a senior management role at Airbus via the Silicon Valley.

"At the time of the first internet start-up boom, these emerging organisations embraced a culture of inclusion and free-thinking and that was a fresh approach." she said. "Companies today must aim for a level of inclusion where people with diverse backgrounds are valued for their competencies and the contribution they can bring, and where these people feel truly comfortable being who they really are. This will facilitate diverse, creative and innovative environments. Such developments will have direct impact on the business itself, enabling the organisation to be more agile and respond more closely to the diverse needs of our customers, suppliers and partners."

IAWA was established in 1988 and aims to promote the advancement of women internationally via a worldwide network of professional aviation contacts. The Association is supported by Airbus as part of the company-wide Balance for Business diversity initiative sponsored by Jane Basson, Chief of Staff to the CEO. Airbus is represented on the IAWA Board by Katherine Bennett, SVP Airbus UK.

Jane and Katherine both attended the event in Singapore, encouraging the local teams in Asia and the Pacific to continue to identify further initiatives to in the region to promote the company's affirmative position towards diversity and inclusion.

The event at the Singapore Airshow was the second IAWA Connect gathering in the Asia-Pacific region, and was organised locally by Marie-Louise Philippe from the Commercial team based in Hong Kong and Elsa Gobet from Communications in Singapore.

Click here to view our video!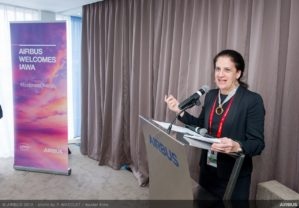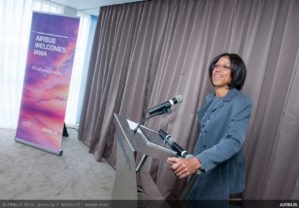 ---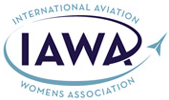 IAWA is a non-profit association providing a worldwide network dedicated to promoting the advancement of women in the aviation and aerospace industries at all levels across the globe. IAWA sponsors informative meetings, hosts receptions and connects, publishes newsletters, and keeps its members updated on the latest industry developments.