The WIT Networks: International Womens Day Conference
Thank You for Dreaming Out
Loud with Us

On International Womens Day, March 8th, 2019 we came together to dream out loud for a better future. We laughed, we cried, we connected on a deeper lever and were inspired to take action.
Watch the entire International Women's Day Conference in our on-demand video library!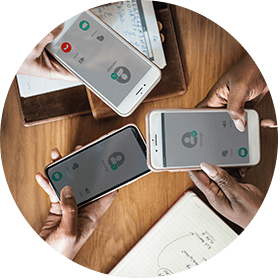 Get the Word Out
Connect with us on:


#dreamoutloud
#thewitnetwork
#agentsofchange
More details coming soon about the conference in Munich on Sunday, March 8th, 2020
Did You Know?


International Womens Day (IWD) has occurred for well over a century, with the first IWD gathering in 1911 supported by over a million people in Austria, Denmark, Germany and Switzerland.
IWD provides an important moment to showcase commitment to womens equality, celebrate womens achievements, raise awareness, highlight gender parity gains and more.
Thank you to our Speakers