Renew Your Membership
Renewing your membership should be quick, easy and take only a few minutes. If you are having problems renewing or would like to renew multiple memberships at once, please contact info@ptabbar.org/.
Log into your membership profile via the PTAB Bar Association website by clicking this link or the button below.
To renew your membership once logged in, click "Renew Here" as outlined in the red box below.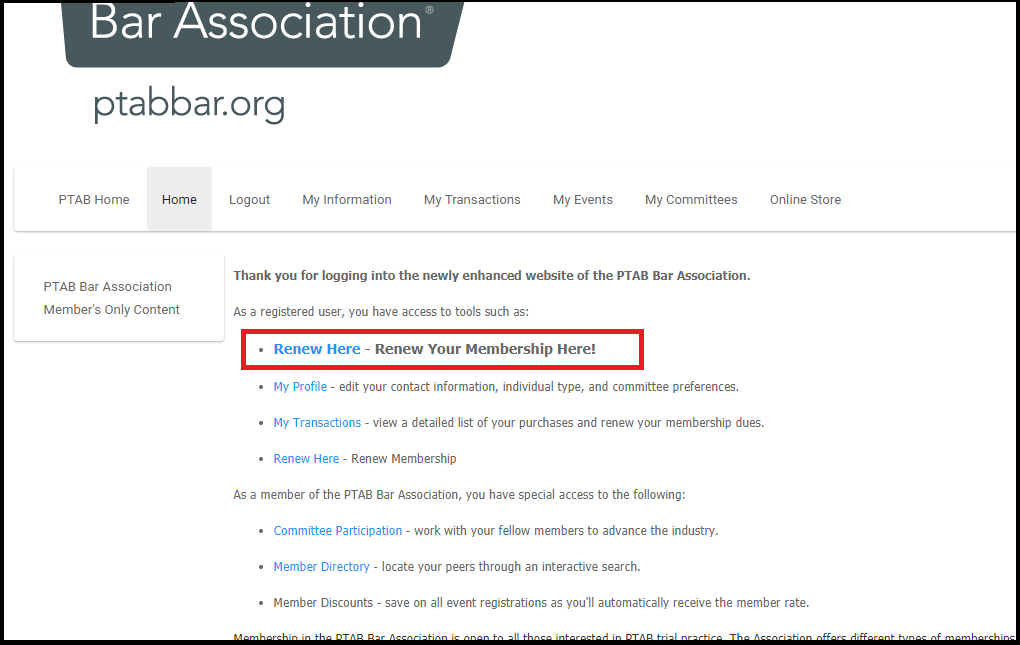 If your invoice looks incorrect based on the membership pricing here, please contact info@ptabbar.org.