Annual Conference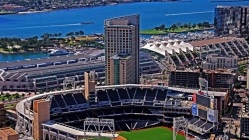 NASP 2019 Annual Conference
November 11 - 13, 2019
The Omni Hotel
675 L St, San Diego, CA 92101
For 2019 we are headed to a new location, San Diego! Join us as we explore all the new developments in the Settlement Purchasing industry. We'll have legislative and litigation updates, hear from judges on the nuances of Settlement Transfer law, and gain insight from some of our most experienced members discussing issues like security, trusts and more.
We will be at the Omni Hotel that is located in the heart of the historic Gaslamp Quarter and connected to PETCO Park. Take a stroll in the Gaslamp Quarter for some great offerings of food or even extensive mezcal and tequila tastings. There is something for everyone.
Set your calendar now for November 11-13, 2019, for the 2019 NASP Annual Conference! We look forward to seeing you in 2019!
Sign up to receive information about our events