Mentoring Program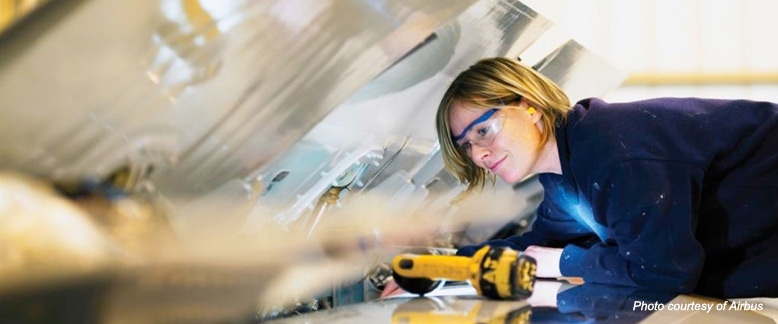 Purpose
To be a resource and opportunity for IAWA members and the next generation of female leaders to learn about the diverse areas of the aviation and aerospace industry, develop and expand our network, leadership and career skills, and receive feedback and support from fellow IAWA members.

IAWA encourages its scholarship recipients to reach out to participate in our mentoring program, in which we match a prospective or current IAWA member as a mentor to advise and assist in career development. We pair women who are embarking on an aviation career with IAWA members to gain insight into the many fields and opportunities of the aerospace industry. More to come in the following months, please express your interest by filling out the form on this page.

Mentoring Circles Program
In the summer of 2016, IAWA launched its pilot Mentoring Circles Program in the greater NYC area. In bringing IAWA members together, IAWA hopes that Mentoring Circles will provide each participant with a variety of perspectives on a particular issue and a greater chance of success as Circles can thrive despite intermittent unavailability of a few members. Ultimately, IAWA hopes that the Mentoring Circles program will provide its members with an opportunity to share knowledge, experience, perspectives and insight.

How each Circle operates is entirely up to each individual Circle. For example, one Circle may find positive turnout when meetings are held in the evening after work, or may find more successful attendance during breakfast meetings. With regard to content, each Circle may choose to rotate the leader of each meeting, who would provide a topic and perhaps related reading material for discussion. On the other hand, each Circle may act as a workshop, for example having each member bring her resume or website bio for comment and critique by the group perhaps lasting over several meetings until all Circle members have received feedback.

We remind all members participating in the IAWA Mentoring Circles program that professionalism, mutual respect and confidentiality should be kept in the foreground at all times. The Mentoring Circles Program is an opportunity to build new and even stronger connections within the IAWA network, as well as to find constructive ways of dealing with challenging situations, and have fun.

If you are interested in starting an IAWA Mentoring Circle with members in your area, please contact us.

Resources



4 Ways Women Can Rise Above the Status Quo in Aviation Webinar
Rene Banglesdorf, CEO of Charlie Bravo Aviation






2nd Annual Powerful Women in Aviation Luncheon at Vaughn

On March 30th, IAWA Board members participated in the 2nd Annual Powerful Women in Aviation panel discussion and luncheon at Vaughn College. In attendance were members of the Vaughn faculty and women students in a variety of aviation technical programs as well as high school students attending area technical high schools which have aviation specific training. Vaughn College, the recipient of one of IAWA's annual scholarships, had requested that IAWA participate in this program to enable its students to meet with the Board members and to start to build connections within the aviation field. IAWA, in turn, viewed this program as an opportunity to further its NextGen efforts by reaching out to the future women leaders in aviation and aerospace and by offering advice, assistance and encouragement. Among the other panelists were two African American pilots who talked about the difficulties that they encountered becoming pilots and the extremely low number of African American pilots worldwide. The enthusiasm of the students and faculty was readily apparent and we hope to work on other programs to assist the needs of the Vaughn students.