Join/Renew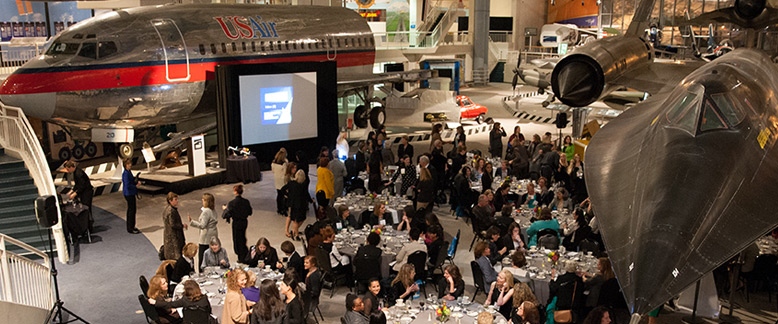 Together We Build a Legacy

IAWA has been bringing together accomplished women in all fields of aviation for 30 years. Through Conferences, Forums, Connects and affiliations the organization has fostered professional and personal relationships that last a lifetime. Through scholarships and mentoring, together we leave a legacy. IAWA would not be where it is today without the continued support of our members through annual dues and sponsorship of our conferences and other events. Click below to continue to help us build this legacy and Connect, Inspire and Lead.
Membership Eligibility
To qualify for IAWA membership, applicants must have 5 years of aviation industry experience in a management or executive level position.
Membership rates
The 2019 IAWA membership fee for industry members is $350.00 USD and the membership fee for government members is $150.00 USD.
NOTE: Membership in IAWA runs from January 1 through December 31. Members who join from January 1 through September 30 will be asked to renew by December 31 for the next fiscal year. Members who join from October 1 on will be in good standing through December 31 of the following year.
If you have any questions, please contact IAWA at info@iawa.org.
Membership Challenge Program
Existing members in good standing, are encouraged to invite non-members to apply for membership. IAWAs Membership Challenge is extended to incent referrals by granting a $25 credit for each qualified referral. To qualify under the Membership Challenge, the new candidate must specifically identify the referring member in their application. Once membership is approved by the Membership Committee and the new members dues are paid in full, the referring member will receive notice of the $25 credit. The credit will be applied to the following years membership dues. The maximum yearly referral is 8 per existing member. Active members of the Board are excluded from the credit.
2018 Referrals
Thank you to the following members who made a referral that resulted in a new member:
Rene Banglesdorf, CEO, Charlie Bravo Aviation
Joanne Barbera, Attorney, Barbera & Watkins LLC
Katherine Bennett, Senior Vice President, Airbus
Andrea Brantner, Senior Vice President & Lead Counsel, GECAS
Kathryn Callahan, Vice President, USAIG
Zondra Cawein, Managing Director, Global Program Management & Engineering, FedEx Express
Tanya Dolan, Senior Associate, Kennedys Law
Whitney Fogerty, Managing Director, Legal, FedEx Express
Sue Folkringa, Aviation & Taxologist, Wolcott & Associates, P.A.
Sophia Ghezai, Director, Aviation Safety and Operations, Airlines for America
Jacquelyn Gluck, Aviation Attorney, Roller & Bauer, PLLC
Nancy Graham, President, Graham Aerospace International
Norma Lantz, EVP Airframer, Sales & Marketing, Safran Helicopter Engines
Zoe Layden, Head of Marketing, Beta Aviation Insurance
Robbin Page, Vice President, Human Resources, FedEx Express
Ana Persiani, Regional Sales Director, Latin America & Caribbean, Aireon
Mary Prettyman, Head of Customer Marketing, Pratt & Whitney
Sarah Prosser, Managing Director, Legal/Regulatory Affairs, FedEx Express
Debra Santos, Chief Marketing Officer, Boeing Global Services Commercial Marketing
Mylene Scholnick, Senior Advisor, ICF International
Ellyn Slow, Consultant, Ellyn Slow Consulting
Katherine Staton, Partner, Jackson Walker, LLP
Shelley Svoren, Senior Business Banking Analyst & Industry Specialist
Bobbi Wells, Vice President, FedEx Express
Joanne Young, Partner, Kirstein & Young, PLLC
If you have questions about the program, please contact IAWA Executive Director Jennifer Miller at jennifer@iawa.org.
You're Not a Member, But You Could Be
IAWA is looking for empowered, female leaders of the aviation and aerospace industries. Are you one of them?